The Best of Atlanta Nominations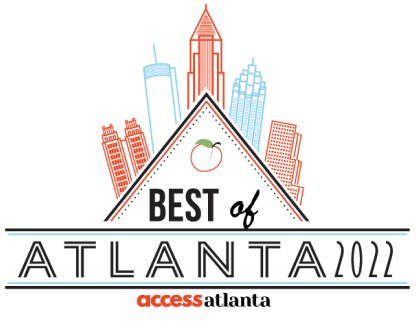 Who is the best of the best?
Calling all Atlanta trendsetters! You know Access Atlanta as your ultimate guide connecting you to all things to do, spots to explore and food to eat in Atlanta. Now it's your turn to tell us who's the best in town. Nominate your favorite businesses and individuals by Sept. 30th. Then come back (and bring your friends) starting November 1st to vote and help choose who is worthy to win the title of Best in Atlanta!
The Best of Atlanta is a promotion of the Access Atlanta advertising department. The Best of Atlanta represents the popular vote of awesome Atlanta residents like you. Results are unscientific and meant for entertainment purposes only (and bragging rights).
No purchase is required to vote online. Only ballots with 10 categories completed or more will be counted. Obvious and suspect attempts at "ballot stuffing" will be disqualified. Winners in the Best of Atlanta will be featured in AccessAtlanta.com in January, 2023. All decisions are final. Let's keep things local: vote for businesses in the Atlanta metro and surrounding areas ONLY.
VOTING: Only official ballots submitted online will be accepted. Photocopies of ballots are not eligible and will not be tabulated. Access Atlanta will not be responsible for misplaced, illegible or otherwise uncountable ballots.